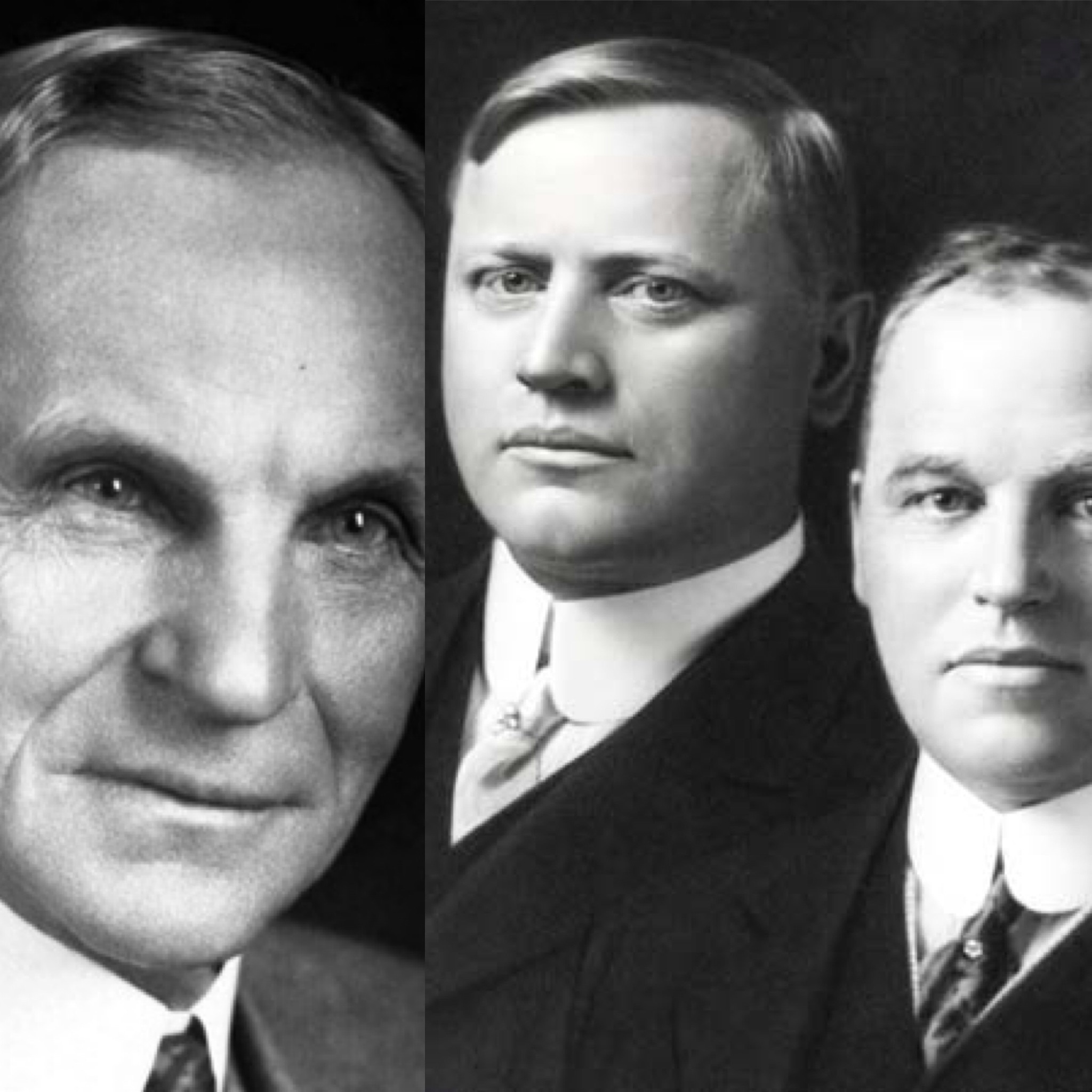 The story of how John and Horace Dodge helped get Henry Ford into business, made millions off of him, and then used his own profits to fund a competing car company is one of the most awesome in the history of the automobile. A very healthy business relationship devolved into an epic battle of ultra-wealthy guys trying to out maneuver each other in the courts and with money. There are clear winners and losers in this one and the fact that all of them, even the short-lived Dodge Brothers became wealthy beyond their wildest dreams is icing on the cake. 
This is the story of how business was done 100 years ago and how even then, one man could not load an entire industrial colossus on his back and ignore his investors...even if those investors were using their own dividends to fund a company in the same business as they one they were profiting from.
The capitalists and industrialists of the early 20th century were not the nicest guys in the world but the were smart, tough, and in so many ways fearless. Here's the story of the the Dodge Brothers and Henry Ford went to war on a battlefield paved in gold.