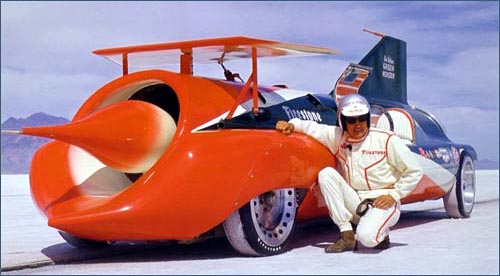 Art Arfons was the world's land speed record holder three times in the 1960s. He was the first man over 150mph on a drag strip, he was a world's champion tractor puller, and he did it all by himself, using his brain, his hands and very few dollars.
This episode of the Dork-O-Motive podcast celebrates the life and times of this amazing America, a man some argue is the greatest hot rodder of all time. The story is told through period stories, period audio, and interviews with guys like Humpy Wheeler, author Samuel Hawley, historian Bret Kepner, and Art's son Tim Arfons. This is one of the most in-depth studies on the life of a man who was so brave and brilliant, you'll be blown away by the end of the show.
Arfons is a personal hero to anyone who has ever taken on bucks with their brain and won. From his drag strip exploits to his triumphs and failures on the Bonneville Salt Flats, we hope you enjoy the story of this legendary man and the legendary machines that he created.
This is his story.